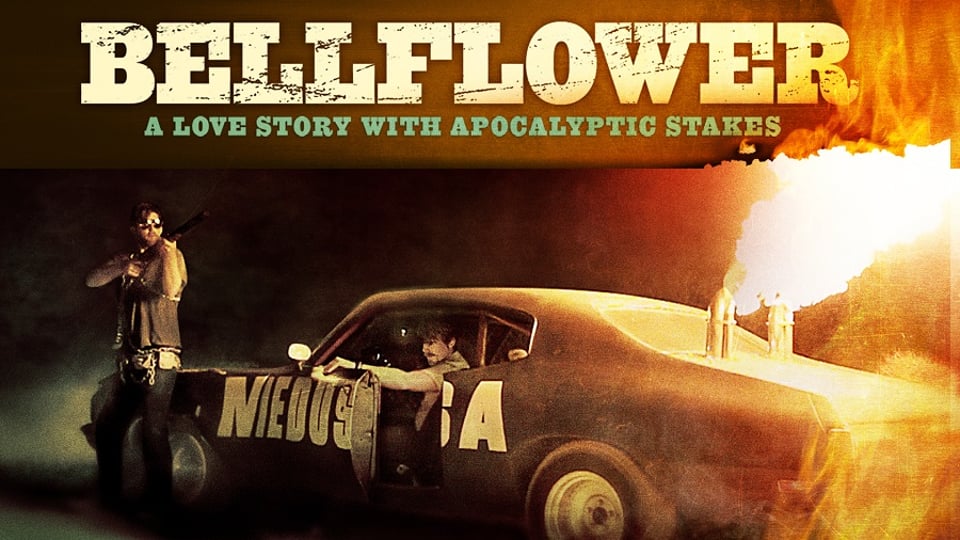 An
apocalyptic love story, BELLFLOWER is both explosive and visually
stunning. While Woodrow and Aiden prepare for the global apocalypse by
crafting homemade flamethrowers and fire breathing Mad Max-inspired
muscle cars, Woodrow falls hard in love with a femme fatale who's
potentially more dangerous than the end of days.
Nominated for Best Cinematography and the John Cassavetes Award at the Film Independent Spirit Awards. Nominated for the Emerging Visions Award at the SXSW Film Festival. Official Selection at the Sundance Film Festival.
"BELLFLOWER revs the engine of an exciting new maverick." – Jennie Punter, Globe and Mail
"Possibly represents the debut of a one-of-a-kind filmmaker, a natural driven by wild energy, like Tarantino." – Roger Ebert, Chicago Sun-Times