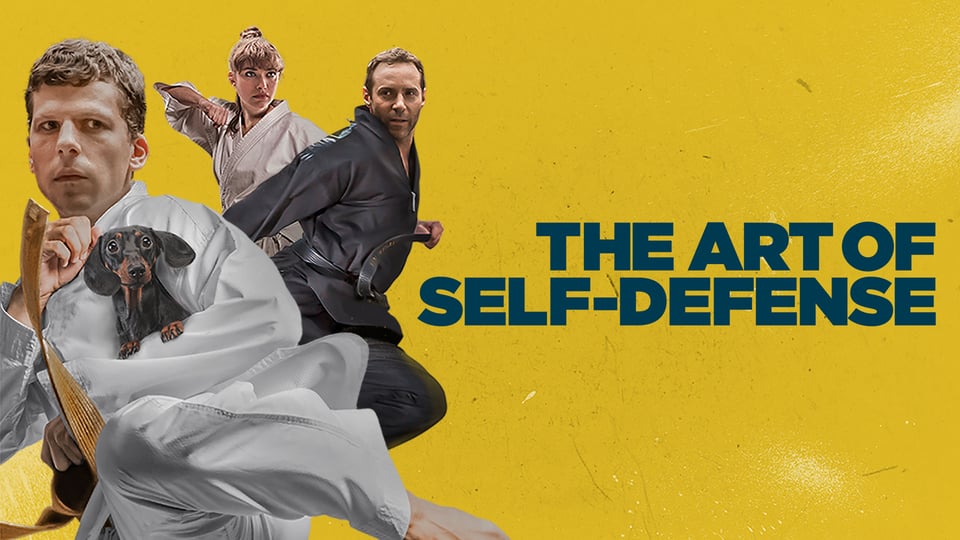 After
he's attacked on the street at night by a roving motorcycle gang, timid
bookkeeper Casey (Jesse Eisenberg) joins a neighborhood karate studio
to learn how to protect himself.
Under the watchful eye of a charismatic instructor, Sensei, and
hardcore brown belt Anna, Casey gains a newfound sense of confidence for
the first time in his life. But when he attends Sensei's mysterious
night classes, he discovers a sinister world of fraternity, brutality
and hyper-masculinity, presenting a journey that places him squarely in
the sights of his enigmatic new mentor.
Audacious and offbeat, THE ART OF SELF-DEFENSE is an original dark comedy that takes toxic masculinity to absurd extremes.
Official Selection at the SXSW Film Festival.
""The Art of Self-Defense" may be presented as an absurdist
satire, but like the best American comedies… it doubles as a keen
critique of our national character." – Peter Debruge, Variety