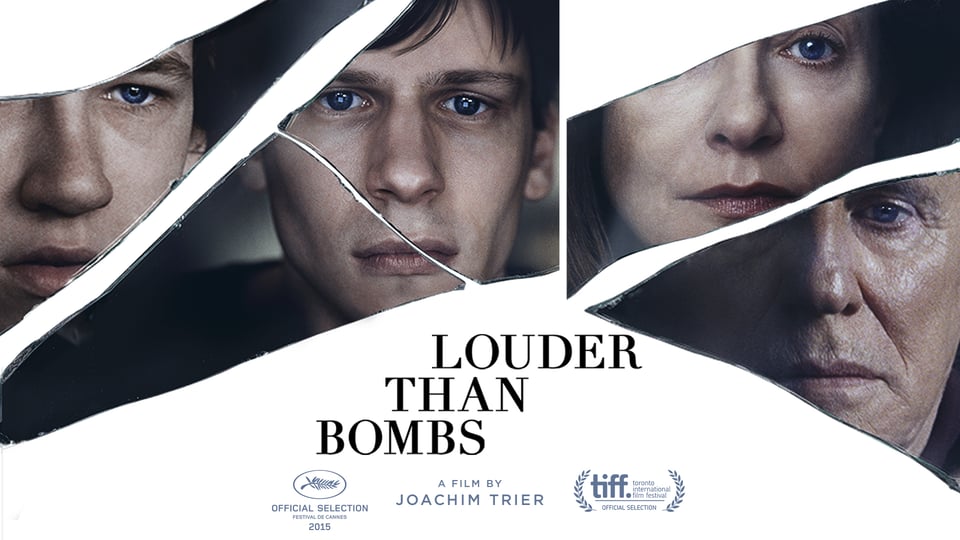 Shifting
between past and present, and juxtaposing external reality with
privileged glimpses into the interior lives of each of its four major
characters, LOUDER THAN BOMBS is a stunningly intimate portrait of
parents and children and the many things that tear them apart and bring
them together. Featuring a talented cast of Oscar-Winning and nominated actors including Isabelle Huppert and Jesse Eisenberg.
Two years after her death, the husband and sons of famed photographer
Isabelle Reed are still trying to cope with their loss. On the occasion
of a major retrospective of her work, the three men work together to
organize her effects and are flooded with memories. Through all of this,
secrets are unearthed—most notably the truth behind the mysterious
circumstances of Isabelle's death.
Nominated for the Palme d'Or at the Cannes Film Festival. Official Selection at the Toronto International Film Festival.
"[Joachim] Trier has crafted a profoundly beautiful and strange
meditation on secrets, lies, dreams, memories and misunderstanding." –
Michael O'Sullivan, The Washington Post